Humans are populating planet Earth faster and faster. There are now 10,000 cities worldwide; about half of those cities didn't exist until relatively recently in Earth's long and winding history.
Every city has a story. Every town has a past, a present, and hopefully, a bright future. And as time goes on, cities change. They grow, they shrink, they evolve. It's fascinating to see how much some cities have changed. But no other cities have experienced radical change than the ones on this list. Here are three cities that have changed drastically throughout the years and why you should visit them.
Medellin, Colombia
Medellin used to be one of the most dangerous cities in the world. In the 1990s, it had a criminal rating and was headed by a man named Pablo Escobar.
Pablo Escobar was one of the most notorious drug lords of all time. His cartel controlled most of the illegal drugs that came into the United States, and his reign of terror left hundreds, if not thousands, dead.
Escobar was a complex figure. He was both loved and hated by many people. He was known for his lavish lifestyle, and he spent millions on things like cars, boats, planes, and mansions. But he was responsible for the deaths of countless people, and he ruined the lives of many more. He eventually perished in a gun battle with the Colombian police.
After Escobar's death, Medellin began to change. The city began to invest in education and infrastructure. They created new parks and public spaces. The city became safer, and it began to attract tourists from all over the world.
Now, Medellin is one of the safest cities in Colombia. It's been hailed as a model city, and it's come a long way from its dark past. The city has been rebuilt and is now a popular tourist destination. One of the best ways to see the city is by booking a Medellin city tour. These tours cover everything you need to see in the city, from the famous Escobar mansion to the new parks and public spaces, such as the Parque Biblioteca Espana. This model city shows that a lot can change in less than 30 years.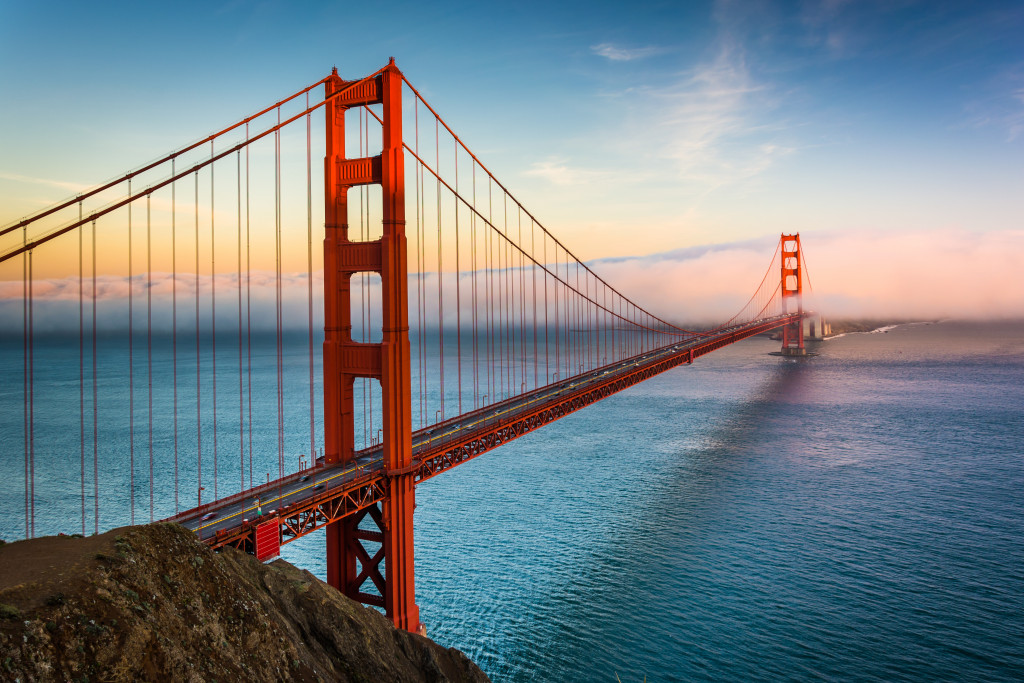 San Francisco, United States
The city of San Francisco has changed a lot since it was founded in 1776. It's gone through several major earthquakes, it's been rebuilt multiple times, and it's constantly evolving.
San Francisco is one of the most beautiful cities in the world. It's situated on a hilly peninsula with a Mediterranean climate. The city is known for its Golden Gate Bridge, cable cars, and Victorian architecture.
Spanish colonists founded San Francisco, which became a part of Mexico after the Mexican War of Independence. After the Mexican-American War, the city changed hands again and eventually became part of the United States.
Since then, San Francisco has undergone several transformations. The 1906 earthquake destroyed much of the city but quickly rebuilt it. The city continued to grow and change throughout the 20th century. In the 1960s, the city became a center for the counterculture, and it was here that the gay rights movement began.
San Francisco is still constantly changing. New buildings are going up, old buildings are being torn down, and the city is continually evolving. If you want to see a city in a constant state of flux, then San Francisco is the place for you.
Dubai, United Arab Emirates
The city of Dubai has changed a lot in recent years. It's gone from a small fishing village to one of the world's most modern and luxury cities.
Dubai is located on the Persian Gulf and is part of the United Arab Emirates. The city is known for its luxury hotels, skyscrapers, and malls, and it is also a major business hub and home to the world's tallest building, the Burj Khalifa.
In the early 1900s, Dubai was a small fishing village with only a few thousand people. The discovery of oil in the 1960s transformed Dubai into a wealthy city. Since then, Dubai has undergone rapid development. The city has been called a "city of superlatives" due to its many record-breaking buildings and attractions.
If you want to see how much a city can change in just a few decades, you must visit Dubai. This modern city has something for everyone, from luxury hotels to world-famous landmarks. The Burj Khalifa, the Dubai Mall, and the Palm Jumeirah are some of the best places you should visit.
Cities aren't dictated by the past. They are dedicated to what they are now. These are some of the cities that have changed the most throughout the years. Visit them and see how much they've changed.