If you're looking for a career that is both meaningful and has the potential to make a real difference in people's lives, pursuing a job in health and wellness might be right for you. In this field, you can work in various settings, helping people from all walks of life improve their physical, mental, and emotional well-being.
But often, many are unsure about the various career opportunities available to them and how they can prepare for these jobs. Depending on the path you want to pursue, the requirements will vary. Here are just some opportunities await those who decide to get a job in the health and wellness industry.
Physician
Depending on your educational background, there are many types of physicians that you can work as.
In general, this profession requires years of extensive education and training. For example, the average medical school program lasts four years, followed by a three-year residency in family medicine or internal medicine. Once you've passed your board examinations, you're eligible to practice medicine once you have obtained a license from your state.
Registered Nurse
With the high demand for nurses across various medical settings, many have decided to pursue this profession. If you're considering becoming a nurse, different career options are available depending on your educational background and interests. For example, you could become a certified registered nurse anesthetist (CRNA) if you wish to help patients in their recovery processes after surgeries or other medical procedures.
A bachelor's degree is typically required for this profession, along with an RN license. Some employers may also require that you complete a graduate-level program to advance your career.
Physical Therapist
This role focuses on assessing and treating patients suffering from injuries and disabilities. After completing your education and obtaining your PT license, you'll need to gain experience through an internship or residency program. Then you can pursue more senior roles, such as an expert in a clinical setting, where you can help patients daily.
You may also want to consider becoming a physical therapist assistant if you're looking for more hands-on experience. You'll have the opportunity to work closely with physical therapists, helping patients in various settings such as hospitals, schools, and outpatient clinics.
Chiropractor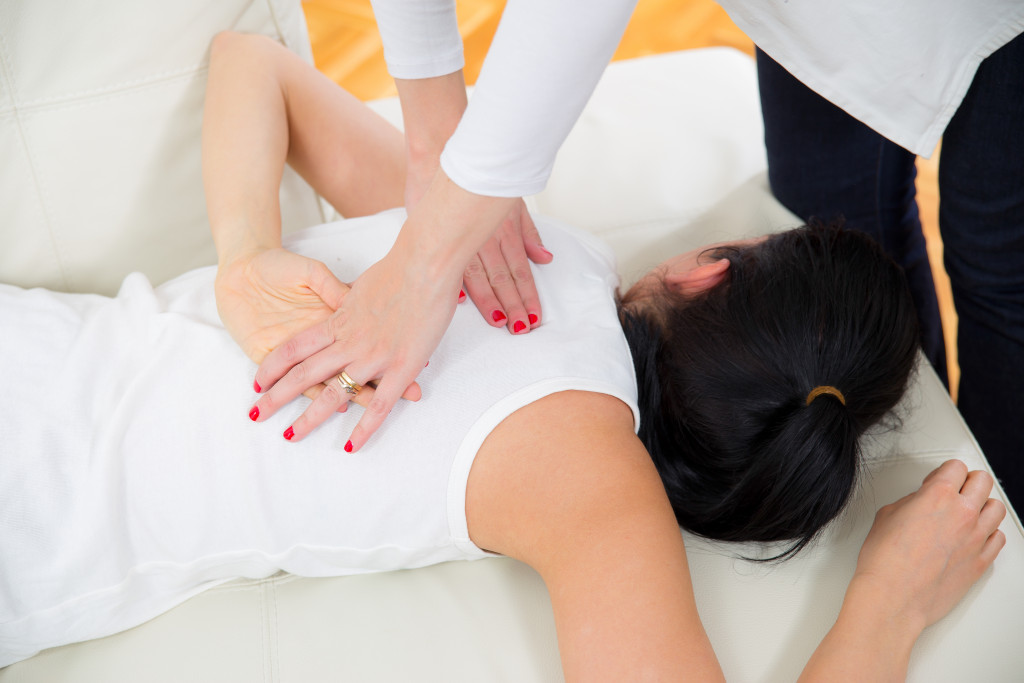 If you're interested in helping patients with musculoskeletal disorders and other medical conditions affecting the spine and joints, then a career as a chiropractor may be for you.
In addition to your education and training at a chiropractic college, you'll need to obtain your state license to work. Like other medical professions, you'll also have several career options available depending on your expertise and interests. These roles include working with patients in a clinical setting, focusing on preventative care and wellness screenings, or consulting for specific patient groups.
Urgent Care Specialist
If you have a passion for helping others, then this field may be ideal for you to consider. Urgent care is often tied closely to other medical professions, such as family medicine physicians or pediatricians. This unit is focused on providing immediate treatment and care to patients suffering from minor injuries or acute illnesses.
Typically, the requirements are similar to those of other health and medical professions. You'll need to complete your education and obtain your license before you're eligible to practice in this field. If you've already received a degree within another medical profession, then you may be able to pursue more advanced roles such as an emergency medicine physician or surgeon.
Nutritionist and Dietitian
These professionals work with patients, doctors, and nurses to create individualized nutritional plans based on their medical conditions. In general, you'll need a bachelor's degree in nutrition science or a related field before pursuing graduate education.
These professionals have various roles within your state, depending on your educational background and expertise. For example, you could work in a clinical setting or a hospital or school. Or you could work with specific patient groups within the community, such as athletes and expectant mothers.
Speech-Language Pathologist (SLP)
This career involves helping patients overcome speech and language disorders. Often, these professionals work closely with other medical professionals to create and implement individualized treatment plans.
Your job may involve working with children with learning disorders, such as autism; adults who suffer from strokes, head trauma, or other neurological diseases; and senior citizens recovering from illnesses or accidents that cause difficulty communicating.
If you're interested in pursuing a career in the medical field, many opportunities are available. Regardless of your experience and educational background, it's possible to pursue healthcare roles. No matter what direction you take with your career choice, make sure that it aligns with your passions and interests so that you can be successful!