Every bride holds their wedding day as a special day. It is a time when they can feel the most beautiful. Wedding photos help to preserve the feelings and memories they have of this event. Are you a bride-to-be? If you are not a natural at posing for the camera, you might think about how to look best in your photos. Here are some ideas.
Maximize the Potential of Your Gown
A bride can get meticulous in picking a beautiful wedding dress. This process of careful selection is valid because her gown will serve many purposes. Aside from making her feel confident, it will also make her look good in photos.
The wedding photographer and the bride should know how to make good use of her gown's assets. It could be that low-back cut that accentuates the bride's stance. Flowing veils and trails also are good accessories for photos. Details of the bodice such as pretty beadwork can emphasize the bride's figure. Above all, when a bride is comfortable with what she is wearing, she can move freely.
Make Your Hands Busy
Having nothing to do with your hands could translate to awkward poses. Your bouquet is one of the easiest ways to fix this problem. Holding your bouquet will prevent you from fidgeting with your hair or your dress. It could also be some other sort of props like sparklers, a balloon, or a small bag.
If you are taking couple photos, hold on to your groom's shoulder or hand. Aside from it being a sweet gesture, it is one of the most natural ways to occupy your hands.
Master Some Poses
Discussing and doing a test run with your photographer before the actual day is a wise move. You can discuss with them what shots you would like to have. They can also guide you in creating unique poses that will bring out your best angles. You may want to be adventurous with your wedding photos by trying something new. But it is always better to have in your knowledge the poses that make you shine.
You can also practice in front of the mirror. Take note of your smile, how you will tip your face, or how you will angle your body. The purpose of such is not to limit what you can do. Rather, it will help your moves feel natural during your photoshoot.
Mix in Some Candid Shots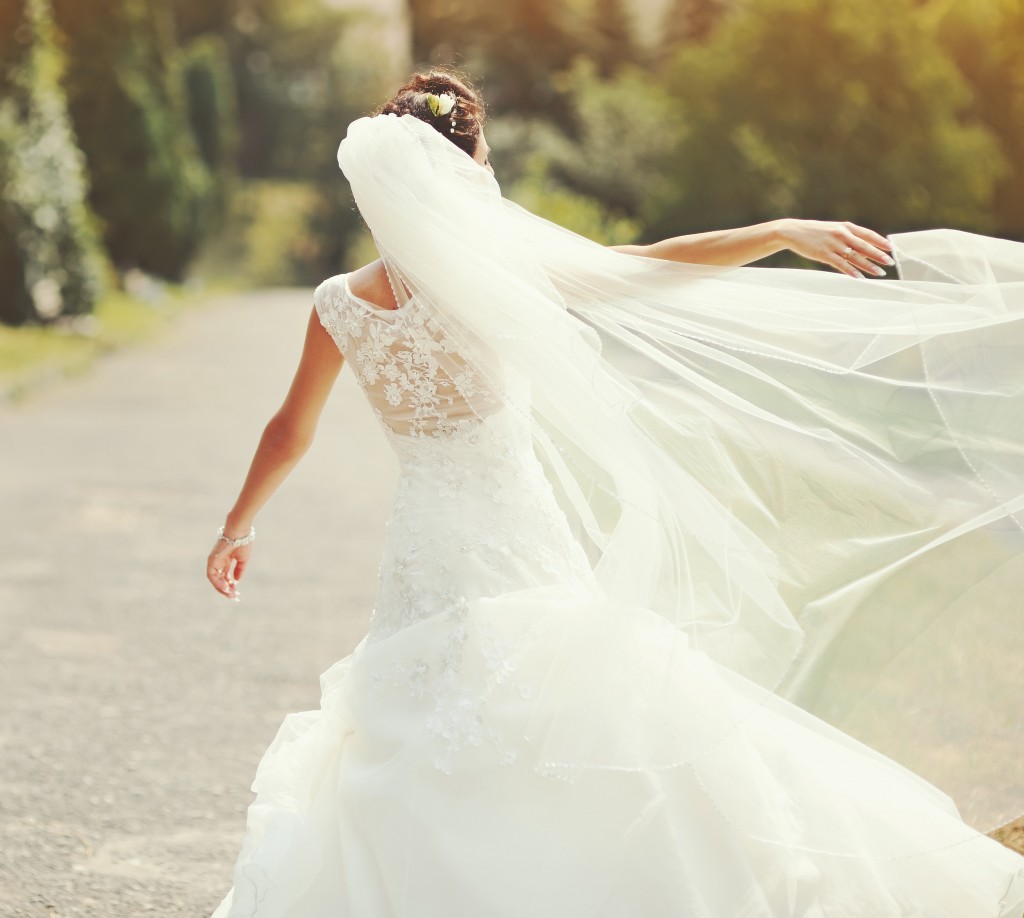 You may be the kind that finds it awkward to smile directly in the camera. You can still have beautiful shots, though. Ask your photographer to do more candid shots, instead. Examples would be you looking away from the camera or you and your husband taking a stroll. Sometimes, the best shots are the unplanned ones. Few examples are a warm hug with a family member or laughter shared between you and your bridesmaids.
Wide shots will also show off the beauty of your venue. Your photographer can take shots of you and your groom with your venue as a natural backdrop.
Photographs are timeless representations of a special moment. Make your wedding photos count by being in your best element. Above these strategies, the best way is to be genuinely happy on your wedding day. The lens of the camera will surely capture your happiness and preserve it for you to look back on.