A career in plumbing may not be a common choice, but it can be enriching. Plumbers install and maintain the piping systems that carry water, gas, and sewage in homes and businesses. They also help in ensuring that these systems operate safely and efficiently.
Plumbers also provide ongoing maintenance and repairs. They help keep homes and businesses running smoothly. While a career in plumbing may not be as glamorous as some other professions, it can be gratifying for those interested in helping to keep society running smoothly.
Plumbers, pipefitters, and steamfitters are in high demand as the population increases. Despite this growth, there will be 51,000 new positions available each year on average over ten years due to workers transferring out or retiring. This growth is due to the aging workforce and an increase in construction activity. If you're interested in a career in plumbing, now is a great time to get started.
Here are four must-dos in building a successful career in plumbing.
1. Find an Apprentice Program
First, find yourself an apprentice program. Experienced plumbers run these programs and can teach you the ropes. Many of these programs last for two or three years, wherein you'll learn everything you need to know, like how to install and repair pipes.
Apprentice programs are the best way to get started in plumbing. Not only will you learn from experienced professionals, but you'll also get paid while you're training. Once you complete an apprentice program, you'll be well on your way to a successful career in plumbing.
Thankfully, finding an apprenticeship program in plumbing is now easier than ever. The internet made it effortless to find programs in your area with a simple search. You can even check with your local trade school or community college to see if they offer any programs.
When choosing a program, find one accredited by the National Association of Master Plumbers and Pipefitters or a similar organization. These programs will ensure you're getting the best education possible and that you'll be ready to take your career to the next level.
2. Get a Plumbing License
After completing an apprentice program, you'll need to get a plumbing license. Every state has varying requirements for getting a plumbing license, but most will require you to pass an exam. Take a practice test and study the material covered for better chances of passing.
The licensing process ensures that plumbers are knowledgeable and qualified to do their job. It also allows plumbers to find work in other states.
When getting a plumbing license, research the requirements for each state. Some have reciprocity agreements, meaning you can transfer your license from one state to another. For example, if you're licensed in Florida, you can also work in Georgia without retaking the licensing exam. However, not all states have these agreements, so do your research before making any decisions.
When you're done getting your license, you can start your own business or find work with an existing company. You can gain enough experience to eventually become a master plumber.
3. Start Your Own Business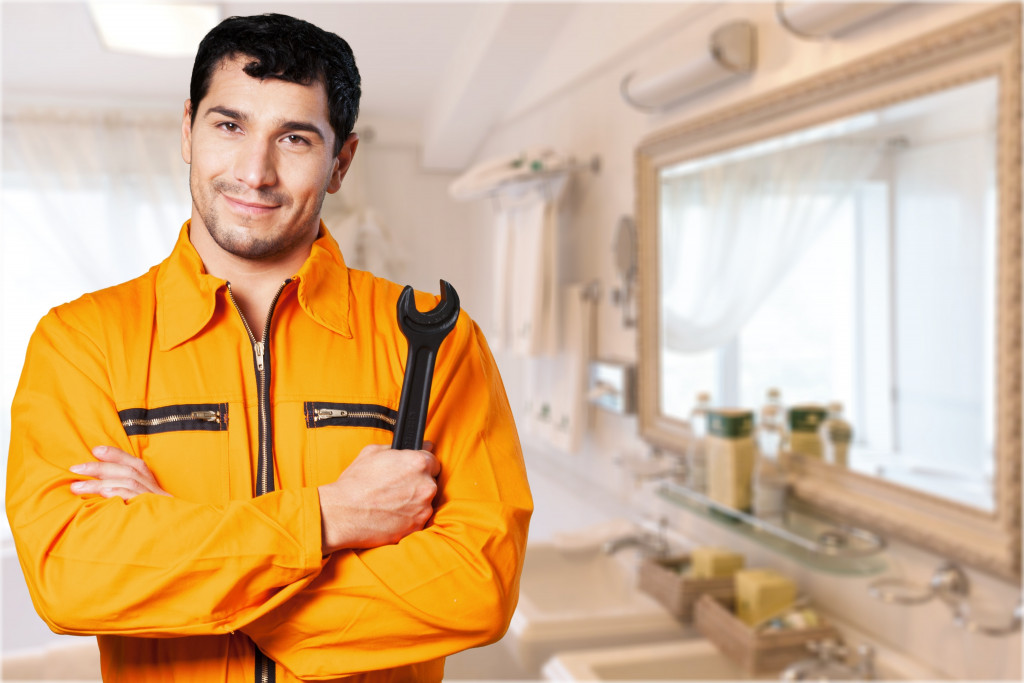 Once you have experience working as a plumber, you can start your own business. This option provides many benefits, including the ability to set your hours and choose your projects. You can consider establishing your own plumbing business with your own boss.
Of course, starting your own business requires a lot of work. In addition to being a good plumber, you'll need to be good at marketing and running a business. You'll also need to acquire the right licenses and insurance. But if you're up for the challenge, start your own business to take your plumbing career to the next step.
Some of the best tips for starting your own plumbing business include:
Find a niche. When starting your own business, find a niche to stand out from the competition and attract the right clients. For example, you could specialize in green plumbing or help companies to save water.
Get involved in your community to promote your business. You can do this by joining local business organizations or sponsoring community events. This will help you build relationships and get your name out there.
Create a marketing plan: A good marketing plan will help you attract new customers and grow your business. Include both online and offline marketing tactics in your plan.
4. Get Continuing Education
Even after establishing yourself as a qualified plumber and are now a proud business owner, it only makes sense to continue your education. The plumbing industry is constantly changing, and new technologies are always being developed. You can ensure your business is always ahead of the curve by staying up-to-date on the latest trends.
Read plumbing trade publications to stay updated with the latest trends, industry news, and developments. You can also find helpful tips for running your business.
Another way to stay current is by taking continuing education courses. These courses allow you to learn about new technologies and trends and brush up on your existing skills. Many trade organizations offer continuing education courses, so check them out.
By following these four tips, you can build a successful career in plumbing. Remember to get the proper training and education, find a niche, market your business, and stay up-to-date on the latest industry trends. With this guide, you'll be well on your way to success.