Instagram is a fantastic platform to share your photographs with others, whether you're a professional photographer or just someone who enjoys taking pictures. And with built-in editing tools, you can easily edit your photos and videos to make them look their best before sharing them with your followers.
Boasting roughly 1 billion active users, Instagram is a perfect venue to post your latest vacation photos. You can even check in to your location and share your photos with friends and family back home. However, your vacation photos can only be appreciated if they're actually good. And sometimes, getting the perfect picture can be tough.
So if you're looking to up your Instagram game and take better vacation selfies, here are some tips to help you out:
1. Pick the right location.
One of the things you want people to see in your vacation photos is the beautiful scenery. So make sure you choose a location that will really wow your followers. You can incorporate stunning vacation views into your selfies.
If you're looking for a breathtaking backdrop, head to a scenic overlook or mountain top. Try snapping a selfie in front of a colorful mural for a more vibrant vibe. And if you want to show off your sunny beach vacation, there's nothing better than a picture-perfect stretch of sand and sea.
Of course, it's not just the surroundings that make a great selfie — it's also how you use them. So once you've found the perfect spot, take some time to experiment with different angles and perspectives. Get close to your subject matter for an intimate shot, or zoom out to give viewers a sense of place. And don't be afraid to get creative. Sometimes the best selfies are the ones that break the mold.
2. Find your light.
The perfect lighting is always a key to a good selfie. Whether taking a photo during the day or at night, ensure you find the right light. When photographing outside, the ideal moment is generally early in the morning or later in the day, when the sun is low in the sky and casts a softer light.
If you're shooting indoors, look for well-lit areas near windows or use artificial lighting to your advantage. And if you're taking a selfie at night, try using the flash on your camera or phone. Be careful not to overdo it — too much light can cause harsh shadows or wash out your features.
Finding the right balance of light to show off your best features is the secret to a great selfie. So experiment with different lighting techniques until you find the perfect look for your photo.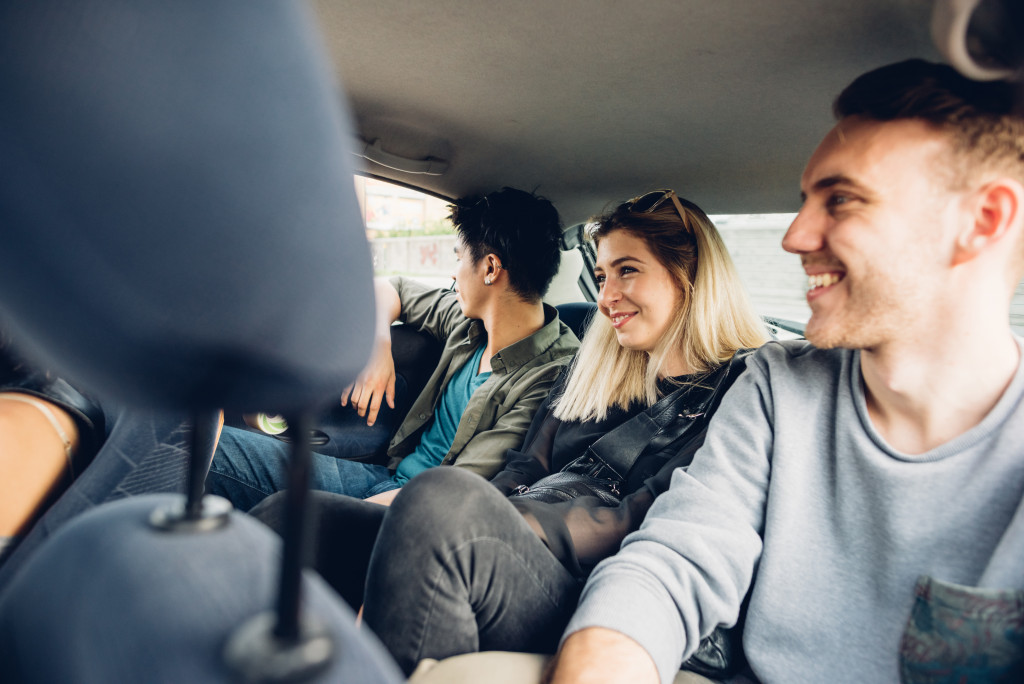 3. Practice your poses.
As any avid Instagram user knows, a great vacation selfie can garner a lot of likes and comments. But nailing the perfect pose can often be easier said than done. To up your Instagram game, try practicing your poses in advance.
Start by finding a few reference photos of poses that you like. Then, set up a camera or mirror in your practice space and strike the same pose. Take a few practice shots to ensure you get the angle and lighting you want. Once you've perfected your pose, transfer it to your vacation locale and snap away.
Your smile can also affect how your followers react to your selfies. If you have a good dentist, they could give you the greatest smile you could ever have for a selfie. You can then flaunt that infectious happiness through your smile. To make your smile look its best, tilt your head slightly downward and angle the camera upward. This will give you a subtle lift that can make a difference. You can also try smiling with your eyes and being cute in front of the camera, which will surely make your followers double-tap.
4. Edit your photos.
After you've taken a few practice selfies and found your perfect pose, it's time to start editing your photos. The right editing tools can help you enhance your features, add filters, and even change the background of your photo. Some of them are readily available on Instagram.
But if you want more editing options, several apps and websites offer great editing options for your selfies. Using a professional camera, you can edit your photos on your computer using photo-editing software like Adobe Photoshop.
Editing your selfies is a great way to make them look their best before you share them with the world. It's important to highlight your best features and downplay any imperfections. But be careful not to overdo it — too much editing can make your selfies look unnatural. So experiment with different editing techniques until you find a look you love.
5. Have fun!
Lastly, remember to have fun while taking your selfies. If you're not enjoying yourself, it will show in your photos. Take all the selfies you want, and don't be afraid to experiment. You're sure to snap amazing vacation selfies that astound your friends and followers.
Having fun also means that you're doing it for the right reasons. So don't take yourself too seriously; enjoy the moment while taking the photos. Didn't like the first selfie you took? Delete it and try again. The key is to keep practicing until you get the perfect shot.
Taking the perfect vacation selfie doesn't have to be hard. Just follow these simple tips, and you'll get some great shots. This way, you can come home with some amazing memories from your getaway — and some great photos to share on Instagram. You'll surely get likes galore once you post them.