Planning a romantic holiday getaway with your partner should be an enjoyable experience, but it can quickly become stressful when planning is on your shoulders. The key to successful holiday getaway planning is organizing and ensuring you cover all the essential details. Here are some tips for stress-free romantic holiday getaway planning!
1. Start Early
The earlier you start your holiday getaway planning, the better. This gives you time to research different options and find deals that fit within your budget. It also gives you more time to coordinate plans with your partner and make sure everything is in order before you go. You want to ensure you have enough time to plan everything, so start early!
An excellent way to start is by listing what you need and want to do during your trip. This will help keep you on track and ensure you don't forget anything important. Many websites offer lists of activities and attractions to help you plan your trip. Some even provide recommendations for hotels and restaurants in the area.
2. Plan for House-Sitting
If you have pets or plants at home that need taking care of, it's important to make arrangements for a house sitter. You can ask a friend or family member to take care of your animals and plants or look into professional house-sitting services while you're away. You don't want to come back to a mess or, worse, find out that something has happened while you are away.
If you have children you cannot bring with you on the trip, make sure you plan for childcare or someone to look after them. Many people work with daycare centers or schools to ensure their children are cared for while away. You don't want to worry about your children while on vacation, so make sure you plan for their care. Look into childcare options before you go.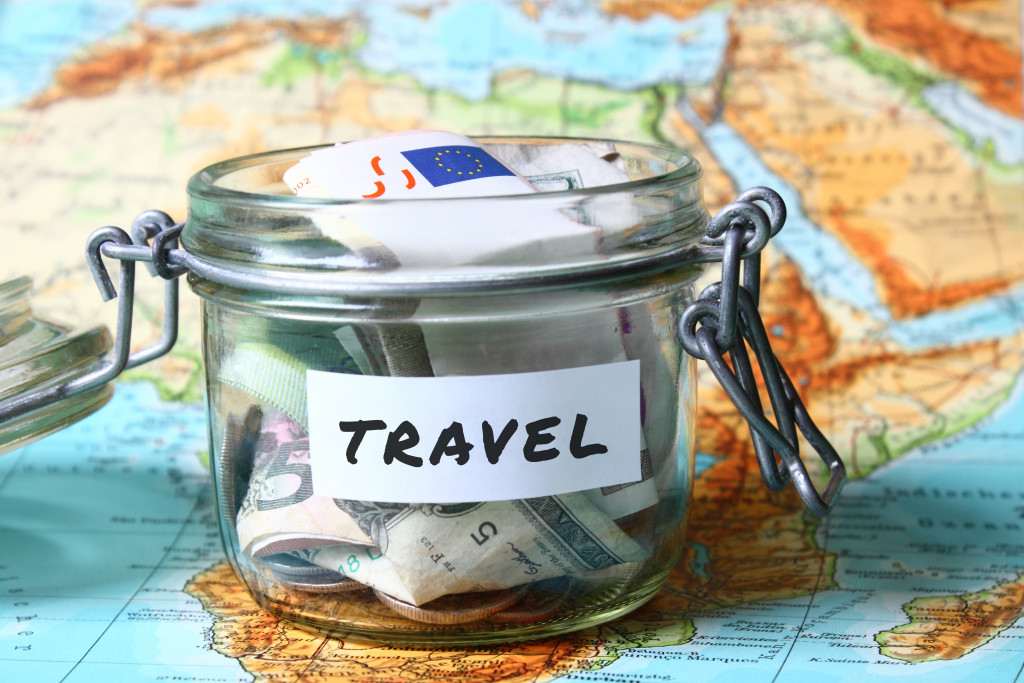 3. Have A Budget In Mind
Having a budget in mind is essential when planning a romantic holiday getaway for two. Having a realistic budget helps keep costs down and prevents any unpleasant surprises when it comes time to pay the bill at the end of the trip. It's also helpful if both partners agree on how much they are comfortable spending before booking anything. You don't want to find yourself in an uncomfortable situation once the bill arrives.
Many people also suggest setting aside funds for unexpected expenses. Set aside some extra money in case something comes up during your trip that requires additional funds. This can give you peace of mind and ensure you don't have to worry about money if something unexpected arises. A good rule of thumb is to set aside 10% of your budget as a cushion. You can always use it for souvenirs or extra activities if everything goes smoothly.
4. Pack Wisely
Pack enough clothes and supplies for your trip, but don't overpack. Keeping your luggage light will make it easier to get around and ensure you are not carrying too much on your trip. It's also essential to think about weather conditions and pack accordingly. Many cities have unpredictable weather, and you don't want to be stuck without the right clothes. You should also make sure you have a copy of your passport and other important travel documents with you.
If you pack wisely, you won't have to worry about lugging around heavy bags or having to buy items you forgot to bring. Try to keep it simple and bring only what you need. If you cannot fit everything in one suitcase, consider shipping items to your destination. This can be helpful if you are traveling to a city with limited public transportation.
5. Do Your Research
Researching potential destinations is essential for any holiday getaway. You want to make sure that the destination you choose has plenty of activities that both of you will enjoy together, whether visiting local attractions or trying out new restaurants. Researching ahead of time can help save money as well as give you an idea of what type of accommodation may work best for both of you (i.e., hotel, B&B, Airbnb).
You may also want to research the local culture and customs of the destination you are visiting. This will help you avoid any uncomfortable situations while abroad. Reading up on tips for traveling in the area can also be beneficial. Knowing what to expect before you arrive can help make your trip smoother and more enjoyable.
Planning a romantic holiday getaway with your partner should be an enjoyable experience — not a stressful one! By following these tips and being organized throughout the process, you can ensure that your trip will be smooth sailing from start to finish! With proper planning and preparation, there's no reason why you can't have a fantastic vacation with your special someone!