Traveling isn't a one-size-fits-all kind of activity. Both new and seasoned travelers have their own preferences regarding what they want to do, eat, or see, whether they're on a trip to another country, state, or even city. For instance, some like to see the popular tourist sites and explore the hustle and bustle of the city, while others like to take the roads less traveled and visit lesser-known places outside of the city.
And while we all have different preferences, every traveler knows that one of the best ways to enjoy your trip to a new place is by experiencing the culture. Whether it's interacting with the locals, visiting restaurants and bars hidden within alleyways, or even attempting to communicate in the local language, immersing yourself in different cultures is never a bad idea. Not only will you learn more about the place you're visiting, but you'll be sure to bring back memorable experiences that you'll look back on fondly.
Whether you're planning to drive to another state or fly out of the country on your next trip, learn how to better immerse yourself in local culture with these helpful tips.
Do Your Research
The first step to any activity you plan to do is do your research, especially if you visit a different country. It's important to remember that there are many cultures worldwide, consisting of different beliefs and behavior, some of which could be normal to the locals but not to you. And while these cultural differences can be shocking, especially when you visit a new place for the first time, doing your research can help you know what to expect when you visit.
You don't have to know the entire history of a certain place. Something as simple as everyday tips that will help you get by while you're there will be a big help and make your trip much easier to navigate. On the other hand, if you're going abroad, you may want to take a look at the cultural differences to prepare for while you're there, such as greetings, useful phrases, and basic etiquette, among other things.
Try the Local Cuisine
Trying local food is one of the easiest and best ways to enjoy a new culture. This is because trying different cuisines not only allows you to satisfy your hunger or experience unique combinations of flavors, but you also get to have a taste of centuries-old customs passed down and served to you in the form of delicious and sometimes adventurous dishes. However, finding the best places to taste the local cuisine can be difficult. Fortunately, the internet has a lot of resources for you to make use of.
Consider using a food travel guide to help you make sense of the various dishes a certain city, state, or country offers. Having one handy will help you narrow down your choices and ensure that you check all the must-try dishes off your list. This can also be a big help if it's your first time traveling or not a fan of spontaneous food hopping adventures.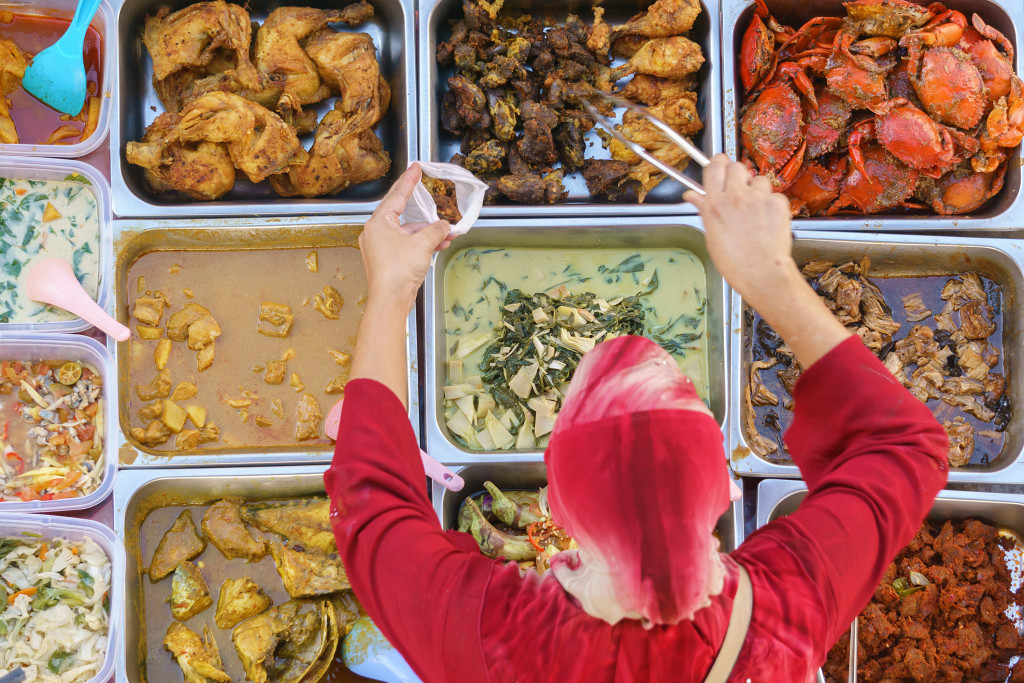 Familiarize Yourself with the Language
If you're traveling to a foreign country, you must respect their customs and culture. This includes learning the language in countries whose first language isn't English. While locals don't expect you to know the language fluently, it does help when you know simple phrases like "excuse me," "thank you," or even "hello." These phrases can help you establish a connection with the person you're talking to, and, who knows, you may even end up making a friend during your stay.
It's also important to remember that not everyone may know how to speak English, so prepare for any difficult situations by having Google Translate ready on your phone. If you want to add a new language to your skillset, apps like Duolingo can help you learn a few phrases before leaving for your trip.
Explore
Of course, tourist spots are the must-see spots in any place you go to. But there are many hidden gems located both inside and outside the city that are worth the visit. If you have extra time, consider ditching your schedule for the day and just wandering the streets and exploring the city on your own. In fact, getting lost is a part of traveling. It can lead you to interesting places that you wouldn't have been able to visit otherwise.
See Things Outside Your Lens
Many people like to take pictures while traveling because they want to capture and immortalize these moments that they don't often get to experience. However, when they spend so much time looking through a camera lens, they forget to see and experience the world with their own eyes.
While it's good to have mementos from your trips, experiencing the food, culture, and environment yourself will be the experience you'll want to remember. When you're out and about, consider putting your phone or camera away after taking a few photos and enjoy your surroundings!
Travel is often thought of as a way to relax and get away from the stress of everyday life, but it's much more than that. It teaches us life lessons, allows us to meet new people and try new things, and most importantly, learn more about the world around us.