Often, people choose a career based on their natural talents and strengths. They believe that if they find a job that leverages their abilities, they will enjoy the work and be good at it. However, your talents and strengths are not the only things that should factor into your decision about what kind of work to do. Your values are also important.
Working in the health and wellness industry is a great way to use your talents and strengths to make a difference. If you care about helping people to live healthier lives, there are many different career paths you could pursue. Here are six great options for health and wellness advocates:
Health Educator
Health educators work to promote healthy lifestyles and help people prevent and manage chronic diseases. They develop and implement programs that educate people about health topics such as nutrition, physical activity, and stress management. Health educators also work with individuals and groups to plan and implement strategies to improve the health of their communities.
In addition to their community work, they teach classes and provide guidance to students in schools and colleges. Through their work, health educators strive to improve the population's overall health.
Emergency Medical Technician
Being an accredited Emergency Medical Technician can be an enriching experience. You will be working with people in their time of need and helping to save lives. The accredited EMT certification will give you the skills and knowledge you need to care for patients in an emergency setting. You will learn how to assess patients, provide treatment, and transport them to the hospital.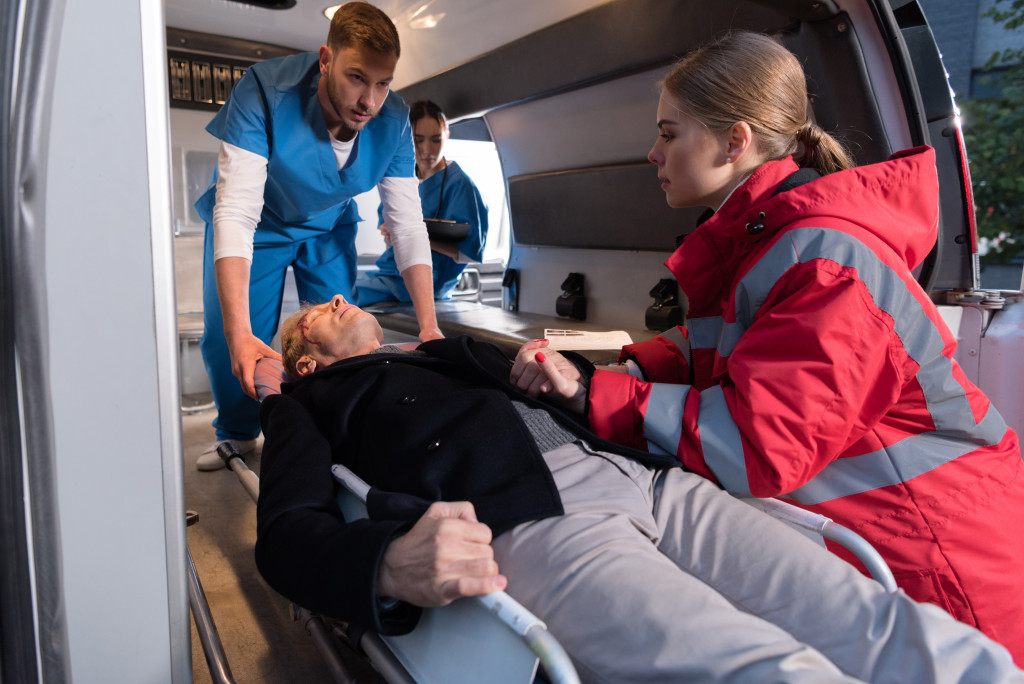 You will also learn how to administer CPR and use defibrillators. In addition, you will learn how to handle hazardous materials and work with various medical equipment. With your accredited EMT certification, you will be able to provide care for patients in an emergency setting and make a difference in their lives.
Community Health Worker
Community health workers are essential in promoting health and well-being within their communities. They provide vital services, including linking community members to resources and services, providing information and referrals, and conducting outreach and education activities. In addition, they may also provide direct care services such as blood pressure screenings and immunizations.
As a result of their efforts, community health workers help to improve the overall health of the communities they serve. They also play an essential role in reducing disparities in health outcomes by ensuring that all community members have access to quality care. Because of their unique skills and abilities, community health workers are uniquely positioned to positively impact their communities' health.
Public Health Nurse
Public health nurses (PHNs) work to protect and improve people's health in their communities. They provide various services, including immunizations, health screenings, and public education. PHNs also work with other healthcare providers to develop and implement community health plans. To be effective, PHNs must have strong communication and organizational skills. They must also be able to work effectively with people from various backgrounds.
Health Administrator
A health administrator is responsible for the overall management of a healthcare facility. In this role, they may be responsible for developing policy, overseeing financial operations, and coordinating care services. They may also be involved in human resources decisions, such as hiring and firing staff.
A health administrator must have strong leadership skills and effectively manage a team of healthcare professionals. They must also have a deep understanding of the healthcare industry and be up-to-date on changes in regulations. A health administrator typically has a bachelor's degree in health administration or a related field. Many also pursue a master's degree or doctorate to further their career.
Nutritionist
A nutritionist is a professional that specializes in food and diet. Nutritionists work with individuals and groups to assess their dietary needs and develop eating plans that promote good health. They may also provide education and counseling on diet, nutrition, and food safety.
Nutritionists typically need a bachelor's degree in nutrition, dietetics, or a related field. Some states require nutritionists to be licensed or certified. Nutritionists are expected to grow faster than the overall employment market during the next 11 years. Job prospects should be best for those with professional certification or advanced degrees.
Final thoughts
No matter your talents and strengths, there is likely a role in the health and wellness industry that is a good fit for you. If you are passionate about helping others to live healthier lives, explore some of these career options. You may find that one of these careers is the perfect way for you to make a difference in the world.