A family reunion is a fun way to gather your loved ones together. It is also an opportunity for everyone to catch up on the latest news and happenings in each other's lives. Finding time together can strengthen family relationships and create lasting memories. It's one of those moments when everyone can forget about their busy schedules and just enjoy each other's company.
But there's one thing that makes family reunions a little challenging to pull off: the planning process. You have to consider the number of people who will be attending, their ages and interests, and your budget. All these aspects can affect the success of a family reunion, and it's not easy to plan an event that encompasses many people with different needs and preferences.
But sometimes, you may be tasked to host a family reunion. And when that happens, here are some things you can do to make sure that it will be a fun and memorable event for everyone:
1. Set a date and location
No event can be successful without a date and venue. The date should be set according to the availability of the majority of the attendees. And you must choose the location based on its accessibility and amenities. If you're planning a reunion for a large family, it's best to find a venue that can accommodate everyone comfortably.
For example, you can rent a big house or apartment with enough bedrooms and bathrooms for everyone. Or you can book a hotel suite with several rooms. This way, people can have their own space when they need some alone time. While the location may cost you a bit more, it will be worth it in the end as everyone will be able to relax and enjoy their time together.
Or perhaps, you can approach a relative who lives in a country home and ask if you can borrow it for your reunion. This can be a great opportunity for everyone to bond while enjoying the beautiful countryside. You should also choose the date to allow most people to take some time off from work or school. Choose long weekends or holidays so that more people can come.
2. Make a budget
The next step is to set a budget for the reunion. This will help you determine how much you're willing to spend on the venue, food, activities, and other expenses. Remember that a family reunion is not just about spending money but quality time with your loved ones. So don't be too stingy with your budget but don't overspend.
The amount you'll spend will also depend on the number of attendees. If you're expecting many people, you might need to shell out more money. But if it's just a small gathering, you can probably get away with spending less.
You also can ask for contributions from family members to help with the expenses. This can be an excellent way to get everyone involved and lighten your financial burden. Just be transparent about where you will use the money and how much each person should contribute.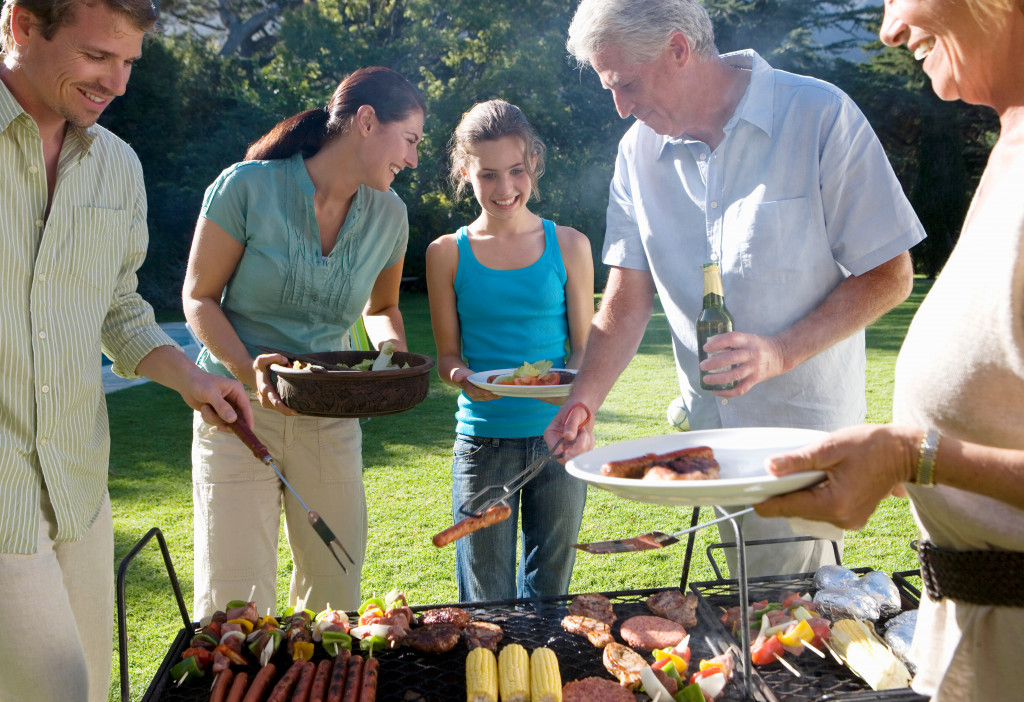 3. Plan fun activities
There's nothing more exciting than planning fun activities for a family reunion. This is the perfect time to do things that everyone will enjoy. You can organize group games, sports tournaments, or a talent show. Just make sure to choose activities that everyone can participate in regardless of age and physical ability.
For example, if you've planned to do a camping-style reunion, then you can organize outdoor activities such as fishing. You can buy fishing baits in bulk and ask your relatives to bring their fishing rods so everyone can go fishing together. The catch can then be cooked and served for dinner. This is a great way to bond and create lasting memories with your loved ones.
Or maybe you can organize a treasure hunt or a scavenger hunt. You can do this in the city if you're holding the reunion there. You can also do it in the countryside if you borrow a relative's country home. Just make sure to prepare enough clues and prizes so that everyone can have fun.
4. Prepare food and snacks
Of course, no reunion is complete without food. This is when everyone can sit down and enjoy a good meal together. You can either cook the food yourself or hire a caterer to do it for you. Just make sure to prepare enough so that everyone can have their fill.
If you're on a tight budget, you can ask each family member to bring a dish to share. This is a great way to save money and a good opportunity for everyone to try out new recipes. You can also prepare simple snacks such as chips and dip or finger foods such as sandwiches and chicken nuggets.
The joy of food brings people together, and it's one of the best parts of any reunion. Preparing food that most family members enjoy can be challenging, but it's doable with a little planning.
5. Take lots of photos
Finally, don't forget to take lots of photos during the reunion. These will be cherished memories that you can look back on for years. Be sure to take group photos as well as individual shots. And don't forget to include the pets!
You can ask someone to be the designated photographer or simply put your camera on a timer and take photos of everyone. Just ensure everyone is in the frame and no one is left out. Photos are a great way to capture memories, and they'll be even more special if they're taken during a family reunion. So be sure to take lots of them.
Family reunions should be fun and stress-free for everyone involved. Planning and being prepared for anything can help make this happen. By following these tips, you can be sure that your family reunion will be a success so everyone can enjoy quality time together.