The medical field is one of the most important and fastest-growing industries in the United States. In fact, according to the Bureau of Labor Statistics, healthcare jobs are expected to grow by 16% between 2020 and 2030. This means that there will be an estimated 1.2 million new jobs in the medical industry in the coming years.
When choosing a career in medicine, it's good to look at it from a business perspective because you'll be running your show at some point in your career. With that in mind, we've listed the top five medical careers you should start this year.
Family Medicine
Family medicine is the simplest form of primary care. It involves providing essential health services to patients of all ages. This includes preventive care, diagnosis and treatment of common illnesses, and health education. Because of this, they are the most needed doctors in the field.
As a family doctor, your job is to keep your patients healthy and to do that. Therefore, you need to have a good understanding of the human body. You'll also need to communicate effectively with your patients and their families. Finally, you'll also implement proactive ways to keep your patients healthy.
Generally, you'll have a wide array of expertise as a family doctor. You're also likely to build strong and lasting relationships with your patients. In addition, the average pay is $235,000 per year, which isn't bad, considering that the average salary of an American household is around $63,000.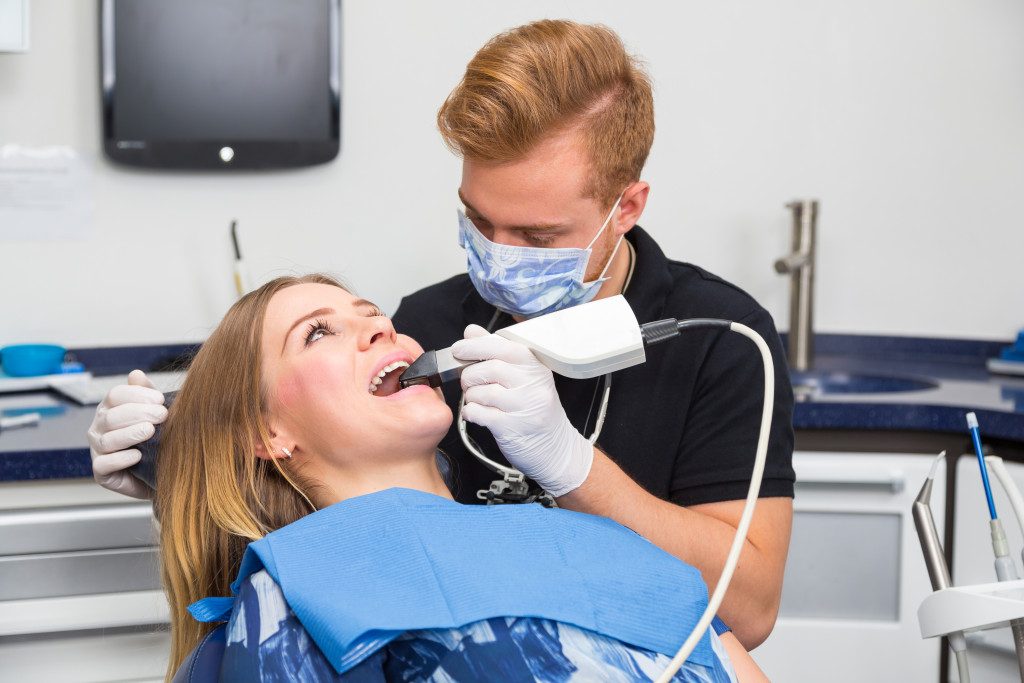 Dentist
Believe it or not, dentists are some of the most highly paid medical professionals. The average dentist makes $213,000 annually, with some earning a lot more, depending on their specialty.
A dentist's job is to diagnose, treat and prevent diseases of the teeth and gums. They also work to promote good oral health. Dentists use various tools to clean teeth, fill cavities, and extractions.
To become a dentist, you'll need to complete four years of dental school and pass a state licensing exam. You'll also need to complete a residency program if you want to specialize in a particular area of dentistry. If you want a good-paying specialization, consider becoming an orthodontist. They make all sorts of dental appliance that helps to improve the look of smiles. It's a satisfying job that can pay upwards of $400,000 annually.
The demand for dentists is expected to grow by 11% in the next decade, so now is a great time to start your career in this field.
Dermatology
Dermatologists are doctors who specialize in the diagnosis and treatment of skin conditions. They treat everything from acne and psoriasis to skin cancer. In addition, dermatologists can perform cosmetic procedures, such as laser resurfacing and Botox injections.
Dermatology is a growing market in the United States. As a result, Americans are getting more cosmetic surgeries yearly. This is likely due to the increase in the availability of these procedures and the decrease in cost. In fact, according to the American Society for Aesthetic Plastic Surgery, the number of cosmetic surgeries performed in the United States has increased by 233% since 2000.
One of the most popular cosmetic surgeries is liposuction. In liposuction, fat is removed from specific areas of the body using a suction device. Many dermatologists can provide all sorts of cosmetic surgeries once they're licensed. It only requires you to complete a one-year fellowship after finishing your dermatology residency.
Dermatologists are in high demand, and the average salary is $235,000 annually. So if you're interested in this field, now is a great time to start your career.
Pediatrics
Pediatrics is a branch of medicine that deals with diagnosing and treating diseases and disorders in infants, children, and adolescents.
The number of children in the United States is expected to grow significantly in the next decade. It's due to various factors, such as immigration and the aging of baby boomers. As a result, there will be an increased demand for pediatricians. Much like any career on this list, you must be licensed, which usually takes up to eight years.
The average salary for a pediatrician is $185,000 per year. It might be lower compared to other medical careers on this list, but the smiles of the children you treat can make it worthwhile.
Ophthalmology
Ophthalmologists are doctors who specialize in the diagnosis and treatment of eye diseases and disorders. They also perform eye surgery. Ophthalmologists can work in hospitals, clinics, and private practices.
To become an ophthalmologist, you'll need to complete four years of medical school and a three-year residency in ophthalmology. You may also choose to complete a fellowship, which will give you additional training in a specific area of ophthalmology.
Ophthalmologists are in high demand, and the average salary is $282,000 annually. So if you're interested in this field, now is a great time to start your career.
These are just a few of the many medical careers you can pursue. With the proper education and training, you can have a successful and rewarding career in the medical field. So choose the one that interests you the most and start your journey today.