When it comes to the artsy lifestyle, there are many benefits to being creative. For starters, creativity can help improve problem-solving skills and lead to innovations. Additionally, creativity can lead to better happiness and improved mental health. Furthermore, participating in creative activities can help increase focus and concentration. Finally, creativity is a great way to express yourself and connect with others.
However, finding a creative outlet that suits your interests and needs can be challenging. If you're looking for inspiration, you can find many around you. No matter your interests, there's sure to be a creative outlet perfect for you. So go out and express yourself! Who knows where your creativity will take you next? These are your best shots if you need a guide to the creative outlets you want.
Painting
Sometimes, being creative only takes a few tools and a blank canvas. People have been painting for centuries as a means of expression. If you're interested in painting, start by picking up a few supplies from your local art store. Once you have your materials, it's time to get creative! Experiment with different techniques and styles until you find something you're comfortable with, and make it a habit. You can paint whatever you like, so let your imagination run wild.
The painting can be what you want it to be, so there are no boundaries to consider. You can start painting class with a twist and make it your own.
You can also take your painting further by framing your work and displaying it in your home. Alternatively, you could even sell your artwork as a source of income. There are many opportunities for painters to showcase their work, so don't be afraid to put yourself out there.
Sculpting
As much as painting is about expressing yourself on a two-dimensional surface, sculpting is about giving three-dimensionality to your ideas. If you're interested in sculpting, there are many mediums you can work with, such as clay, wood, metal, or even glass. Find a material that speaks to you and start creating.
Like painting, there are no boundaries when it comes to sculpting. You can make your sculptures as large or small as you like, and there's no limit to what you can create. If you're looking for a challenge, try recreating a classic work of art in your style.
There are many ways to display your sculptures once they're finished. You could sell them, show them in your home, or donate them to a local museum.
Photography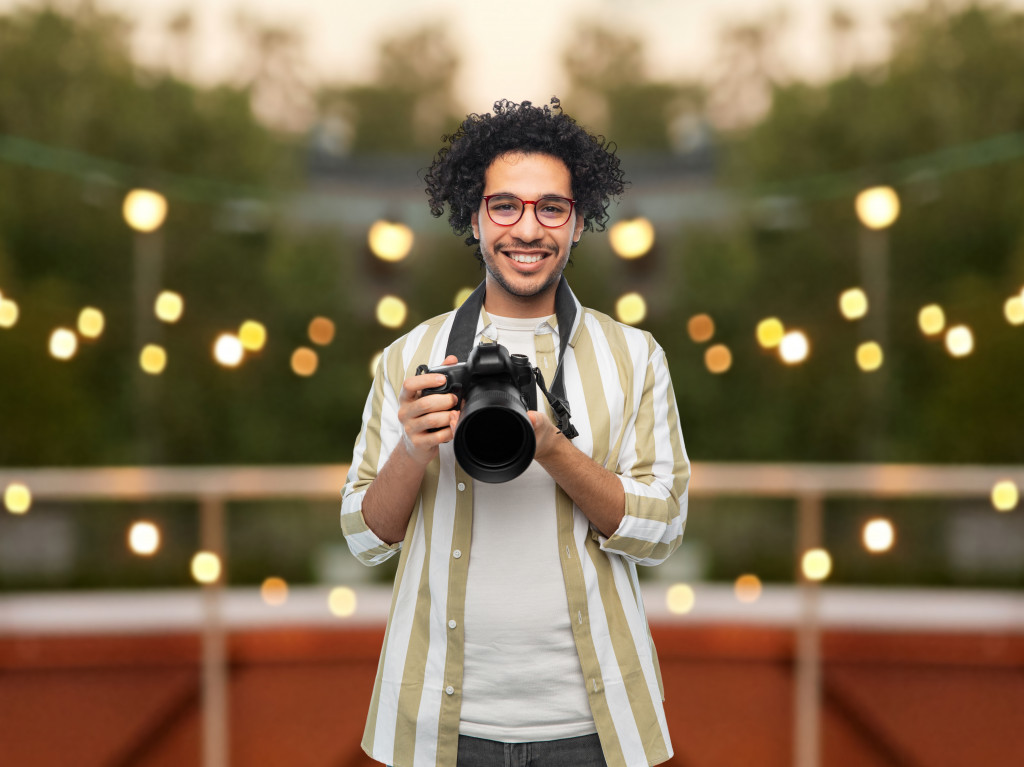 Photography may be a creative outlet if you're interested in capturing moments. Photography is about finding the beauty in everyday life and freezing it in time. The possibilities are endless, whether using a digital camera or a film camera.
Start by taking some time to learn the basics of photography. Once you grasp the technical side, it's time to start shooting. Don't be afraid to experiment with different settings and techniques. The more you practice, the better you'll become.
You can begin to take on more complex projects as your skills improve. For instance, you could start a photo series or exhibit your work in a gallery. If you're interested in making money from your photography, you could sell your prints or offer your services for events.
You can take photography classes or learn how to capture moments by yourself. Either way, you will express your imagination in one way or another.
Writing
Writing is another great outlet for creativity. Whether you're interested in poetry, short stories, or even novels, there's a way to express yourself through writing.
Start by finding a comfortable place to write. This step could be at a desk, in your bedroom, or even outside in nature. Once you have a space that suits you, it's time to start putting pen to paper (or fingers to keyboard). Write about whatever comes to mind, and don't worry about editing yourself just yet. The goal is to get your ideas down, and you can always revise them later.
Once you have a solid body of work, you can start to edit and revise. If you're happy with your writing, you could consider publishing it or entering it into competitions. There are many opportunities for writers to share their work with the world, so don't be afraid to put yourself out there.
Final Thoughts
The artsy lifestyle doesn't have to be expensive or time-consuming. There are many ways to express your creativity, and it's up to you to find the outlet that suits you best. Painting, sculpting, photography, and writing are just a few possibilities. You can find more to express your creativity, so don't be afraid to experiment. The most important thing is to have fun and enjoy the process.