Imagine you're watching your favorite team play, and through all the adrenaline-filled excitement, you got featured on the jumbotron. However, you're wearing a poorly put together sports outfit since you've given up looking for fashionable sports team clothes. Imagine how horrible it is to be broadcasted worldwide wearing an off-brand jersey that misspells the name of your favorite team.
That is quite a nightmarish situation. Fortunately, you'll never have to experience that if you fix your fan gear. But first, do you really need to wear sports team clothes?
Why You Should Don Sportswear When Attending Games
People who are a part of sports fandoms have a great sense of belonging, resulting in a boost in self-esteem and a decrease in loneliness. Plus, their team identification has led to greater satisfaction in their lives compared to people who are not sports fans. Those positive effects are amplified when wearing gear related to the team they are supporting because it gives them a stronger feeling of community.
Also, wearing fan gear can be a very effective way of motivating the team they like. It can be very empowering for the players to see entire communities believing in them. Seeing the crowd donning jerseys, ball caps, and other sportswear to support their team could be the push they need to make that winning goal.
Now that we understand the importance of sportswear at games, let's go back to our main concern: fashionable fan gear. We all know how styling official merchandise with trendy clothes can be quite tricky. But fret not; read on, and you'll stand out from the crowd when you attend the next game.
How to Support Your Favorite Sports Team While Looking Stylish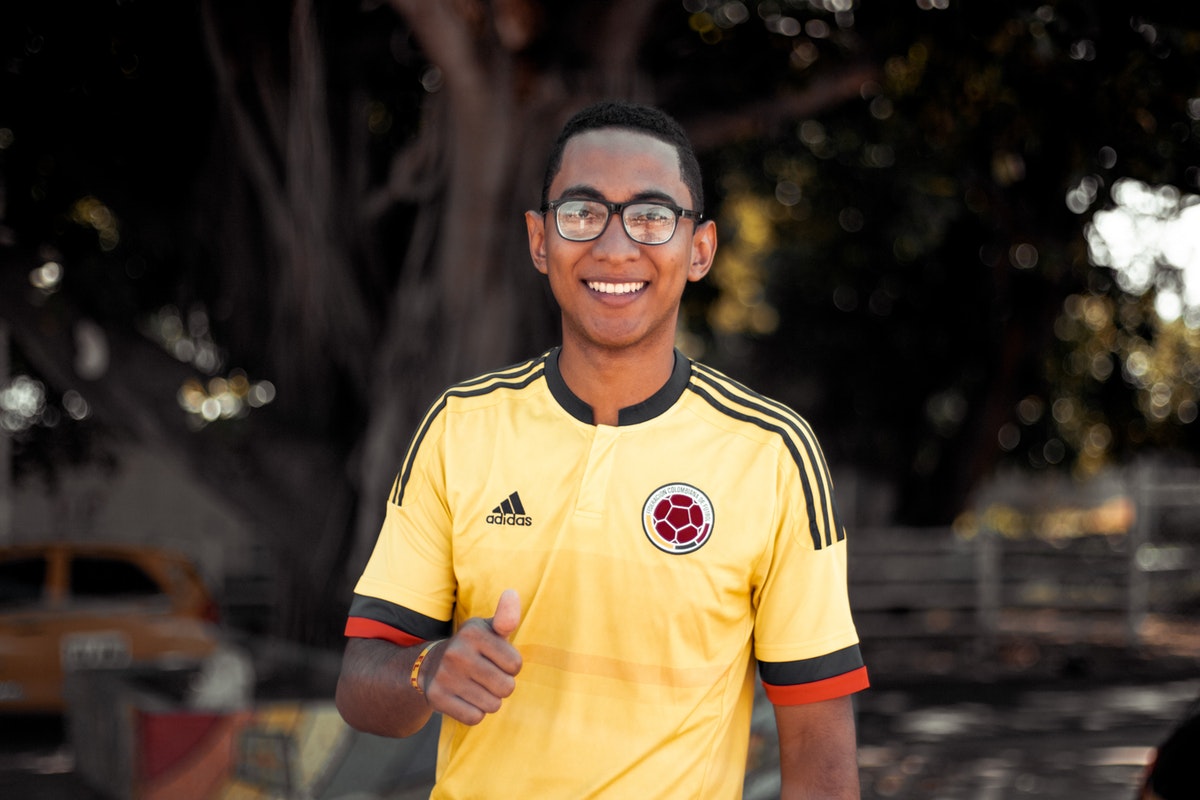 You don't necessarily have to paint your face with your team's logo to be a sports stan. Sometimes, we want to be chic and sophisticated while showing support for our favorite team with our wardrobe. Here are a couple of tips to show your support with style:
Customize accessories to your liking. One of the benefits of rooting for the same sports team you've been supporting since you were a teenager is the fitting color scheme. Accentuate your sports jersey with various customized scarves, hats, beanies, slippers, and more, as long as they match your team's colors! Plus, there are no limitations for custom accessories; curate your outfit to your heart's content. As long as the color scheme matches the team, you're good to go.
Don't go all-out with your attire. You don't need to go crazy with logos plastered on all your clothes. Sometimes, being a low-key team fan is enough. After all, looking like a human version of your team's gift shop isn't that appealing. Wear your team's jersey or cap and add a splash of color with a color-coordinated Chucks and you're all set.
Match the season. Styling up for your sports team shouldn't compromise your comfort. Changing your sports attire to the season also means you don't have the same garb all-year long. Suit up with matching leg warmers, a team hoodie, team earrings, and a beanie to stay perfectly warm for the upcoming winter games. When summer comes, we suggest putting on a team tank top with color-coordinated jeans and a purse. Tie it all together with custom earrings and a necklace to make your whole look a banger. See, you don't have to sit freezing at the bleachers to look cute supporting your team. You should be comfy, too!
Spike the trend. Seeing someone wear the same outfit as yours at a party feels embarrassing and annoying. The same thing happens when attending sports games. When your favorite team releases a new product, thousands of fans will pick the new gear up and wear it for the next couple of games. Consider skipping the trend and donning a throwback or classic team jersey or shirt, particularly if you have rare '90s merchandise of your team. Not only is '90s fashion rising recently, but being unique in the sea of similarly dressed fans is refreshing.
Looking for fashionable sports apparel that proudly shows who you're rooting for can be quite tricky. Of course, they have official merchandise, but that just won't cut it. Sometimes, you have to use your fashion sense to figure out the best possible combination of clothes and accessories to bring out the best look you can have. Your sports apparel shouldn't be limited to official merchandise only. You should branch out and explore new outfit ideas to stand out and show what team you adore proudly. But regardless of your outfit, the essential part of being a sports fan is rooting for your team no matter how challenging the season is.