You may have heard of "Instagram Models." The term may sound fancy, but many negative connotations have been associated with it. There's too much negativity around this term that discourages people who just want to do their thing on Instagram. So we're not going to focus on that. Showing off your bomb photo on Instagram isn't a crime, so you shouldn't be judged for it.
No one can deny the power of Instagram. With one billion monthly active users, it's one of the most popular social media sites in the world. This is why many model aspirants try their luck on the social media platform—hoping that they wake up and someone has already discovered their prowess one day. No one can blame them since there's a big chance you may get discovered on Instagram.
But if you're wondering why your chance hasn't arrived yet, maybe you need to be tweaking some things. That's necessary, especially if you want the world to know you one day. So how can you give off that Instagram model vibes to your followers and potential fans? Here are some tips that you can follow.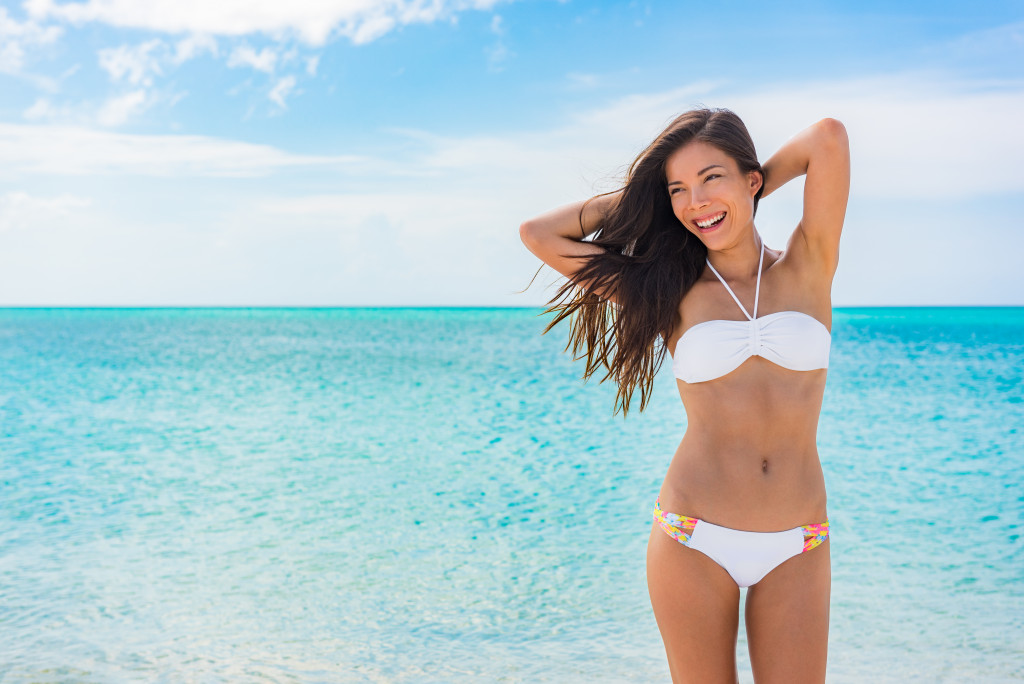 How You Wear Your Clothes Is Important
A model knows how to wear clothing in a way that they can both emphasize the clothes and themselves. It's not only the way the clothes fit on you but also the way you wear them. Remember, you want to represent clothing brands so you should know how to carry the clothes they'll ask you to wear. But in the meantime, since you're just starting, you need to choose clothes that suit you. They need to emphasize your silhouette and everything beautiful about your body. You can wear the clothes well, but it all boils down to how you're photographed. Make sure that you'll get a shot that perfectly balances the emphasis of the clothes and how it complements your figure.
Show Off That Smile
You may think, "But models rarely smile." Be reminded that this isn't high fashion yet. You must please the public first, so you can get a large following. That way, you'll have more chances of getting traction from people who can discover you. So show off that smile. Every person has a unique one, so yours can be different from others. That's what's going to make your smile special. There's nothing wrong with having braces. But if you think that takes away a bit of your confidence, you can do something about it. You can smile without showing your teeth. Or perhaps, you can switch to clear aligners like Invisalign, which give you the confidence to show off your smile without worrying about anyone seeing brackets and wires that come with traditional braces. In any case, the most important thing is that you should show the world your happy face.
Fans Should Like the View
Aside from the subject, the background matters too. It plays a significant role in making the whole picture stunning. Find a place where you can shoot your photo. It should be somewhere eye-catching. Remember that you have to attract followers, and one way to do that is through the scenery. Get photographed on a yacht or in the middle of a busy street. You also want to make sure that the location fits the theme of your shoot. Lastly, don't be overpowered by the background. You are the subject, so you should be the focus of the photograph. If you're skilled enough to make yourself stand out in a photo, you already know what to do.
Flaunt That Beach Body
If you're confident enough and want to show more, you can show your beach body. This isn't just for people who have slim figures. This goes out to all types of bodies. Put on your favorite swimsuit and go to the beach. Get photographed under the sun moments before the sunset, which will make a beautiful shot. If you're a bit hesitant but want to do this, there are ways to boost your confidence in your swimsuit. You just have to be body-positive and focus on how beautiful you are in your swimsuit.
Make It Look Professional
Let's say you have the face, the skills, and the whole package. But if you're not photographed properly, it'll all be a waste. You will post it on Instagram, so you want to make sure that your photo looks pleasing. You can only achieve this if you make your photos look professionally shot. Even phone cameras today can provide wonderful shots. Get photographed by someone who knows what they're doing. They should know which angle they should shoot you from. They should also know how to balance it out when it comes to focusing on the subject and the background. You must stand out in your own photo. That's how you can make your pictures look professionally shot.
Now, you go ahead and be the star in your own Instagram account. Follow the tips mentioned above and be confident enough to strike that pose.