Choosing a school for your toddler can be a daunting task. With so many options available, how do you know which one is the best fit for your child? Start by considering your child's personality and needs. Are they shy or outgoing? Do they like to be active or sit still for long periods? Once you have a sense of your child's strengths and weaknesses, you can begin to explore the variety of preschool options available.
To send your toddler to daycare early or not?
While it may seem like an unnecessary expense when there are other bills that need to be paid, sending your toddler to daycare is well worth the cost. Daycare allows your child to socialize with other children their age, learn new skills, and develop a sense of independence. In addition, daycare can provide you with a much-needed break from caring for your child 24/7.
How to pick a preschool
Choosing the right preschool for your toddler is one of the most important decisions you will make. While there are many factors to consider, including your child's needs and interests, the following are some of the most important:
The curriculum: Is it age-appropriate?
The size of the school: Will your child feel overwhelmed or lost in a large group?
The staff: Are they qualified and experienced?
The facilities: Are they clean and safe?
Here are some questions you can ask yourself while searching for that perfect school.
Does your toddler like to be active or sit still for long periods?
What is your child's personality like? Do they do better with lots of people around, or would they be happier in a smaller group setting?
Are you comfortable leaving your child with strangers all day as you go off to work? Would this make your toddler anxious? Or would they be perfectly happy spending time with other adults during the day?
What are your child's strengths and weaknesses; what kinds of activities do they like to do or would enjoy learning about?
How much does it cost, and will you be able to afford this level of childcare?
Location
Location is also important when choosing a preschool. If you live in a rural area, there may not be many choices, but if you live in a city, there will be plenty of schools to choose from. Do some research online and ask friends for recommendations before making your final decision.
The most important thing is to find a school that feels like the right fit for your toddler, no matter their personality or interests.
Teacher's Qualifications
Teachers with a bachelor's degree in early childhood development or Early Childhood Education are preferable. They should also be CPR and first-aid certified and licensed for daycare (although this may not always be necessary). The daycare center should have qualified, dedicated preschool teachers who truly understand toddlers and their needs.
Teaching Programs
Teaching programs are helpful if your child is shy or needs to work on specific skills. Some preschools also offer free programs that help parents better understand their toddler's development and social behavior and how they learn best (e.g., through play vs. structured activities).
Safety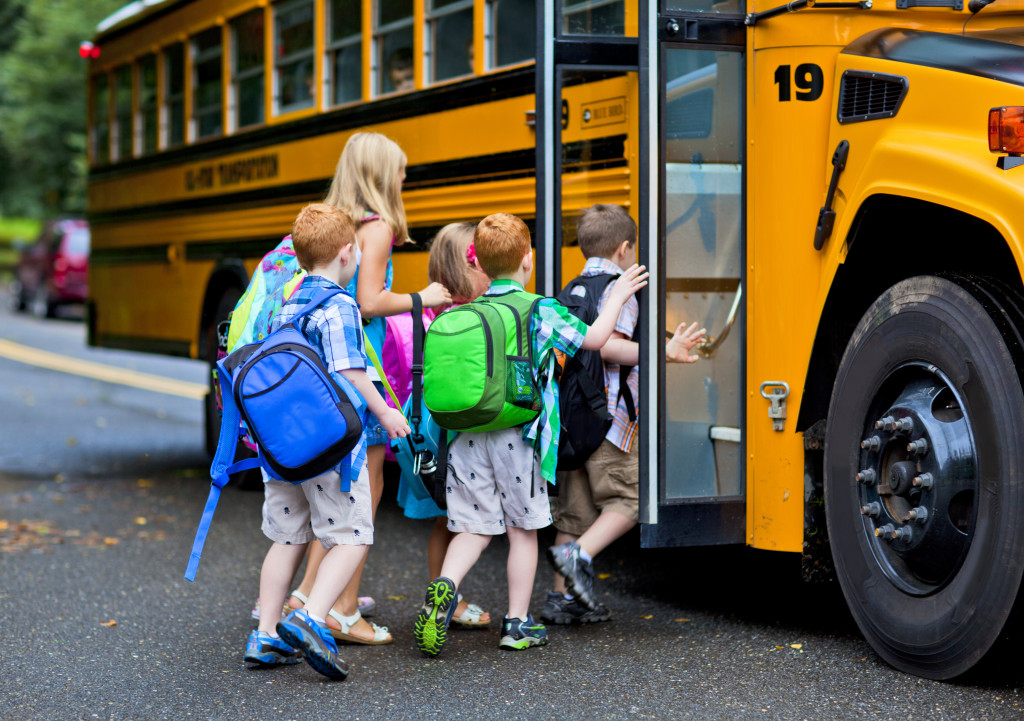 The next most important factor to consider when choosing a preschool is child safety. The school should have a plan in place for emergencies, and the staff should be CPR and first-aid certified. You should also take a tour of the premises to ensure that they are clean and safe.
Child's Enjoyment
Of course, another factor you should consider when choosing a preschool is the child's enjoyment. While your child may be shy at first, you should try to find a school that makes them feel comfortable enough to open up and participate in games and activities with other children their age.
Extra-curricular Activities
Some preschools offer additional-curricular activities that your child can participate in. Some examples include language courses, dance classes, music instruction, and special field trips for kids.
Healthcare and Immunizations
You should also consider health care when choosing the right preschool for your toddler. Ensure that the teachers there are well-trained to handle an emergency and that the school has a policy for sick children. Most importantly, make sure that the school follows all immunization schedules as required by the state.
Tuition
The cost of tuition is also something to consider when choosing a preschool. Make sure that you can afford the tuition and that it is within your budget.
Your Child's Development
Finally, it's important to find a preschool that will help your child develop academically, socially, and emotionally. The curriculum should be age-appropriate, and the school should have a plan in place to help each child reach their developmental milestones.
Daycare centers offer a variety of programs that help toddlers learn and grow. Our experienced teachers create a nurturing environment where toddlers can explore, learn, and have fun.
Once you pick a preschool, it's time to send your kid off to school so you can finally have some free time.