Singapore is home to a number of diverse neighborhoods, each with plenty of things to see and explore. Despite the small size of the island, you'll find plenty of areas jam-packed with culture, food, and history. One such area is Orchard Road, Singapore's most renowned shopping street, and there's more to it than just glamorous shopping malls. You'll also find tons of activities and delectable dining options to try out. Here's a neighborhood guide to one of the swankiest zip codes in Singapore:
Shopping
No trip to Southeast Asia's shopping mecca would be complete without a visit to at least one shopping complex. Orchard Road boasts over 20 shopping malls and six shopping centers alone. Among the most popular hot spots include Ngee Ann City, Plaza Singapura, 313@Somerset Mall, and ION Orchard.
If there's only one mall you need to visit here, it's ION Orchard. This 66,000-square metre glass behemoth takes the phrase 'shop until you drop' to a whole new level. Expect to burn serious cash at some high-end designer labels like Prada and Louis Vuitton or score some great deals at Topshop and Zara.
Retail therapy isn't the only thing these malls have to offer, though. All of these destinations have a diverse selection of dining options to satisfy every craving — whether you want to feast on local Singaporean dishes or just want to grab a quick bite to eat at a Korean fast-food restaurant. It's impossible to leave without a full stomach.
Dining
If you venture outside the malls, Orchard Road is still sprawling with food options, from Michelin star restaurants to quaint cafes. It's difficult to narrow down to just a few places to check out. Depending on your budget, you can dine at Les Amis, a Michelin 3-star restaurant that serves the finest French cuisine, or you can stop by Din Tai Fung for a more affordable yet hearty meal. If you're only in the mood for afternoon tea, Arteastiq Boutique Tea house has got you covered with their diverse selection of teas and finger food. Whatever your taste, rest assured you'll find your cravings satisfied here.
Accommodation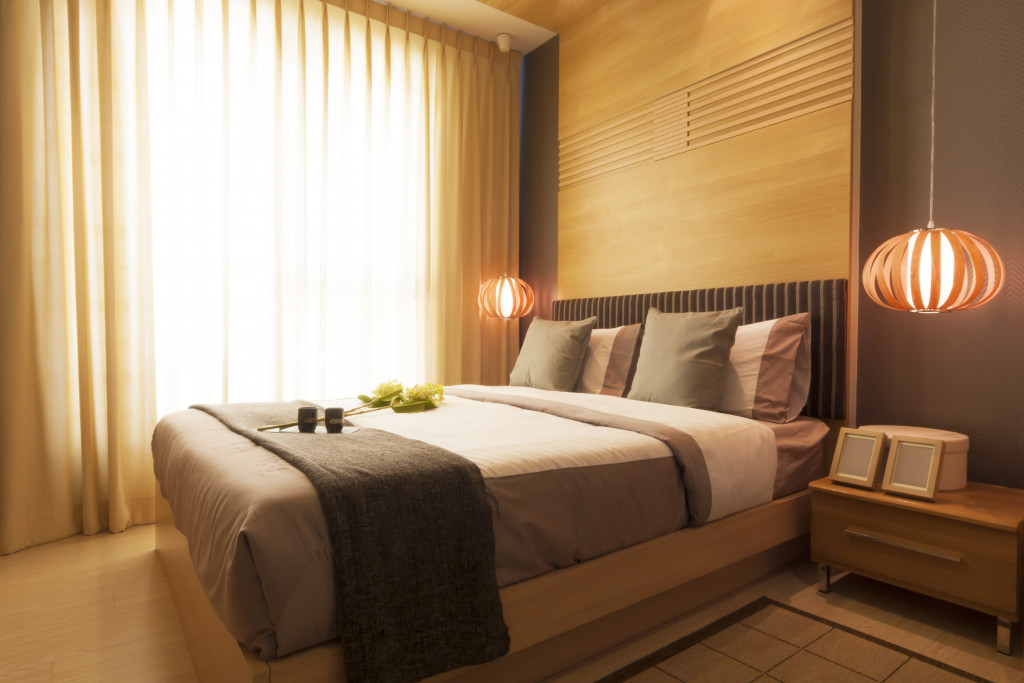 If you're planning to stay here for the rest of your trip, you'll find no shortage of comfortable lodging options at every price point.
Got cash to burn and a desire to live the high life? Book a suite at Shangri-la Hotel just seven minutes away from the center of Orchard Road. For a more modest arrangement, the Orchard Rendezvous Hotel is a pleasant and cozy option right at the center of the shopping district featuring a karaoke bar and outdoor pool. The best bang for your buck goes to The Great Madras, an affordable yet stylish retro-inspired hotel with a trendy cafe and bar situated only a short walk away from the main shopping street.
Attractions
Let your wallet take a breather by visiting Orchard Road's sightseeing attractions. Fort Canning Park is a great place to start. The historic landmark is the ideal place to unwind after a long day.
The National Museum of Singapore is the ultimate stop for history buffs and art lovers. It's the oldest museum in Singapore and offers a comprehensive glimpse of the island's history and culture. For nature lovers, there's the Singapore Botanical Gardens, a huge indoor tropical rainforest with a spectacular orchid garden.
This neighborhood guide is only a starting point for this dynamic and vibrant district. There's plenty more to see and do at Orchard Road on your own time.