Online shopping has been popular in different parts of the world. A 2018 study revealed that about 1.8 billion people bought goods online. It has become a standard way of getting products and other items that people want to have. Now, you can conveniently request for food deliveries online. You can purchase furniture, clothes, kitchen items, cleaning supplies, and even everyday essentials. Aside from this, you can also book airline tickets, accommodation reservations, and more.
Getting whatever you need is more accessible now because of the convenient solutions that businesses offer for consumers. If you haven't tried purchasing online, it may be time to consider it.
Why Some People Are Skeptical About Buying Online
Shopping online for the first time can be nerve-wracking. Also, some people are still skeptical about online shopping. They find it hard to trust digital services, and they prefer buying from physical stores. One of the common reasons that this happens is that they don't fully understand how the process of online shopping works. If you are also one of those who are hesitant in purchasing online, you need to learn more about it first.
Important Tips for a Safe and Successful Online Shopping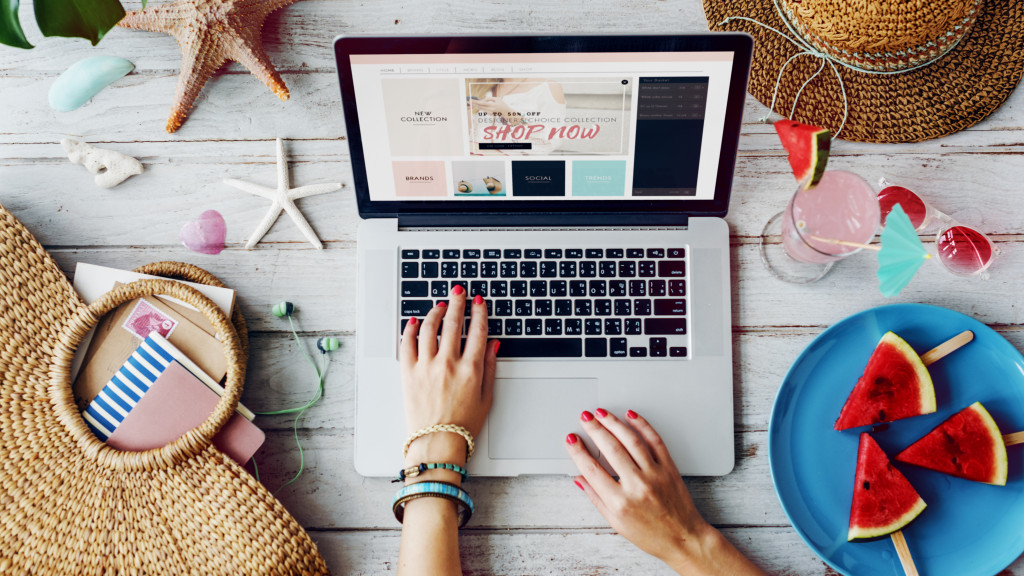 Purchase from reputable websites—Never trust a random seller, especially if you can't verify if their brand is legitimate. Make sure that you only purchase from trusted brands. Also, make sure that the websites are correct. This way, you can ensure that you will make transactions with reliable companies only.
Make sure that your personal information is secured—Always make sure that you don't give out too many details when filling up information online. Check if the company respects its consumer's privacy. Aside from this, make sure that the brand uses HTTPS on their website pages. That means that their website is secure and that it assures users that they will never disclose any private information.
Always double check your account before and after making a purchase—Before making a purchase, check your account's balance. Recheck it after making a purchase. This way, you can see if the transaction has been successful. Doing this helps you avoid repurchasing items by mistake.
Ensure you are ordering the right products—Read a detailed description of the product you want to purchase. For instance, if you wish to buy a jewelry piece, you need to consider its size. Look for FAQ pages and see if there is a guide about things like the following: "What ring is my size?" "Which product is hypoallergenic?" You need to make sure that you read each description carefully to ensure that you get the product that will meet your needs.
Reach out to customer service representatives—If you ever encounter a problem when trying to purchase online, you can contact the company. Talk to one of their customer service representatives and let them know about your concern. Make sure that you can relay any issue immediately.
Educating yourself about online shopping will help you make safe and successful digital transactions. Make sure that you always secure your accounts and only purchase from trusted brands. This way, you minimize the possibility of getting scammed. You can also ask your friends and other people who have been using online platforms to shop for goods. You can ask them to recommend their trusted sellers. With this, you can get to know more providers of different supplies. You can explore more products that you can order online. With this, you can experience convenient and quick shopping experience.